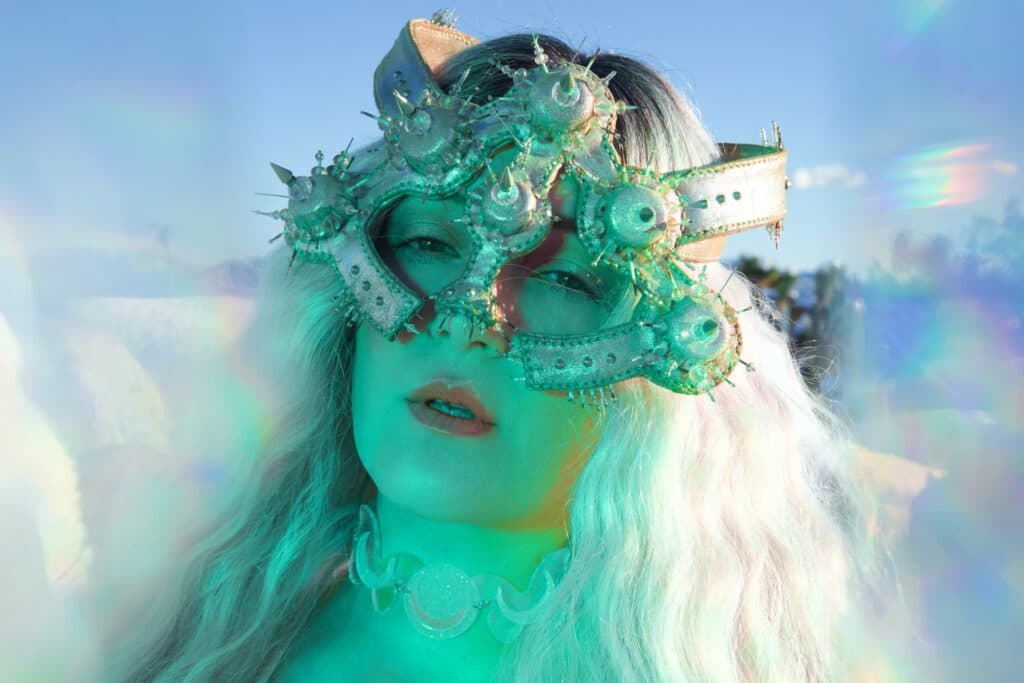 Glasgow's very own femme witch Elisabeth Elektra announces release of debut album 'Mercurial' on 8th May 2020, shares new single 'Crystalline'.
UPDATE: Mercurial is out now
ELISABETH ELEKTRA Announces debut album 'Mercurial' release date 8th May 2020 New single 'Crystalline' release date 14th Feb 2020
Available now on all major platforms: https://fanlink.to/CrystallineEE
"Crystalline" opens with swirling synths and a euphoric, electronica-infused melody, while Elisabeth Elektra's hypnotic, echoing vocals reel the listener in. ~ The Line Of Best Fit
Elisabeth Elektra's work deconstructs pop archetypes by weaving in timely themes of magic, metaphysics and eternity alongside very contemporary production aesthetics.
"Crystalline" is the melodic, catchy cosmic-pop banger we need as we move through the first days of 2020. Reminiscent of Grimes, Allie X and Iamamiwhoami, "Crystalline" is sparkling, tumbling contemporary synthpop full of glittering melodic motifs. Elektra's crystal-clear vocals are a siren's call compelling the listener to travel with her to the depths of her own strange and watery world.
"Crystalline" was written by Elisabeth Elektra, co-produced by Elisabeth Elektra and Lewis Gardiner (Ellie Goulding, Prides, Kloe) and features instrumental contributions from Julian Corrie (Franz Ferdinand) and Graeme Ronald (Remember Remember).
The cover image for "Crystalline" was shot by Californian artist Marina Fini in the Joshua Tree desert during a rare snow storm. Graphic design for the album release comes from Elektra's brother Michael Oswell who also designed the cover for Holly Herndon's "Proto" as well as being responsible for the 2019 Warp Records rebrand.
Under her previous artist name Zyna Hel, Elektra worked with diverse collaborators including Ben Power of Fuck Buttons, Nurse With Wound's Andrew Liles and This Mortal Coil's John Fryer.
If you've seen her at festivals like All Tomorrow's Parties, Kendall Calling and SXSW then you'll know to expect the unexpected. Something spectacular, and something different…that's the best way of describing the music of Elisabeth Elektra. A song writer drawing from the cosmic and the familiar to create pop music that's as addictive and spine-tingling as the stories we've been telling for centuries.