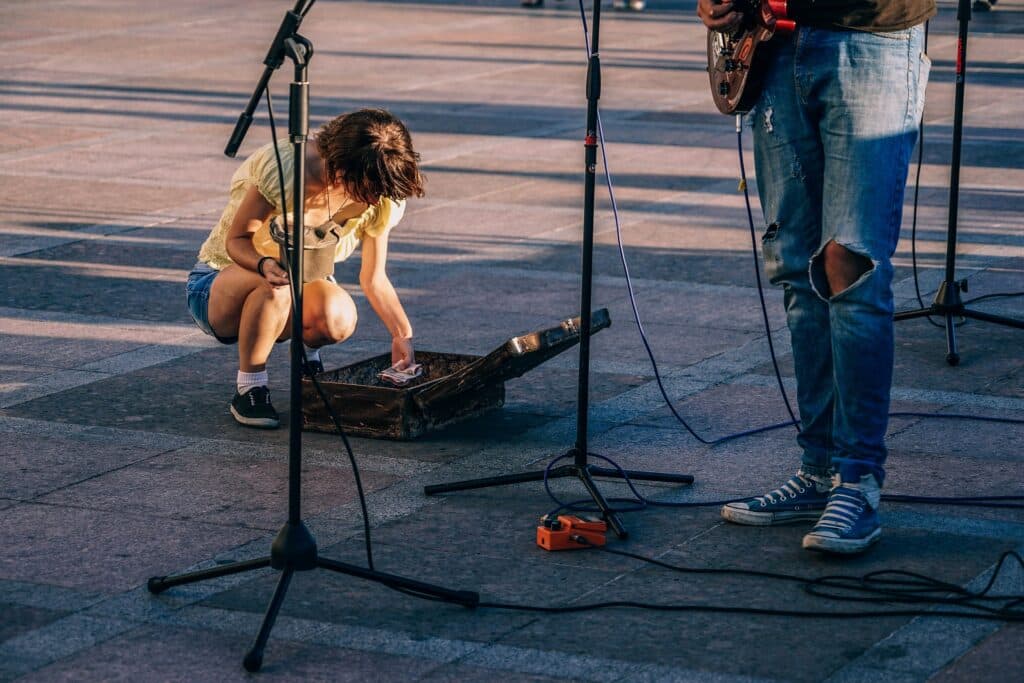 Online income streams for independent music artists and producers
Covid hit gigs hard.
So now more than ever, artists like you need to tap the internet to build businesses and thrive.
Here are some of my favourite ways to do that.
Patreon
Patreon is a membership platform for online creators.
It's where you cultivate your core fan club that support you on an ongoing basis.
Patrons can support you on a monthly basis and you can create multiple tiers offering various incentives.
Bandcamp
Bandcamp is an online web-store for music and merch.
It's a good deal and very fair to artists.
You simply upload your music, set the price, and funnel traffic to it.
Merch
Did you know that you can design and sell merchandise online without fronting a penny?
Platforms such as Teespring will fulfill and deliver orders for you.
You simply create your designs and promote the products, they take care of the rest and give you your cut.
Online gigs
Bandcamp recently launched an online streaming and ticketing service for artists.
Production services
Can you write a killer topline?
Can you mix and master?
Other artists likely need your skills.
Platforms like Soundbetter can help connect you with potential clients.