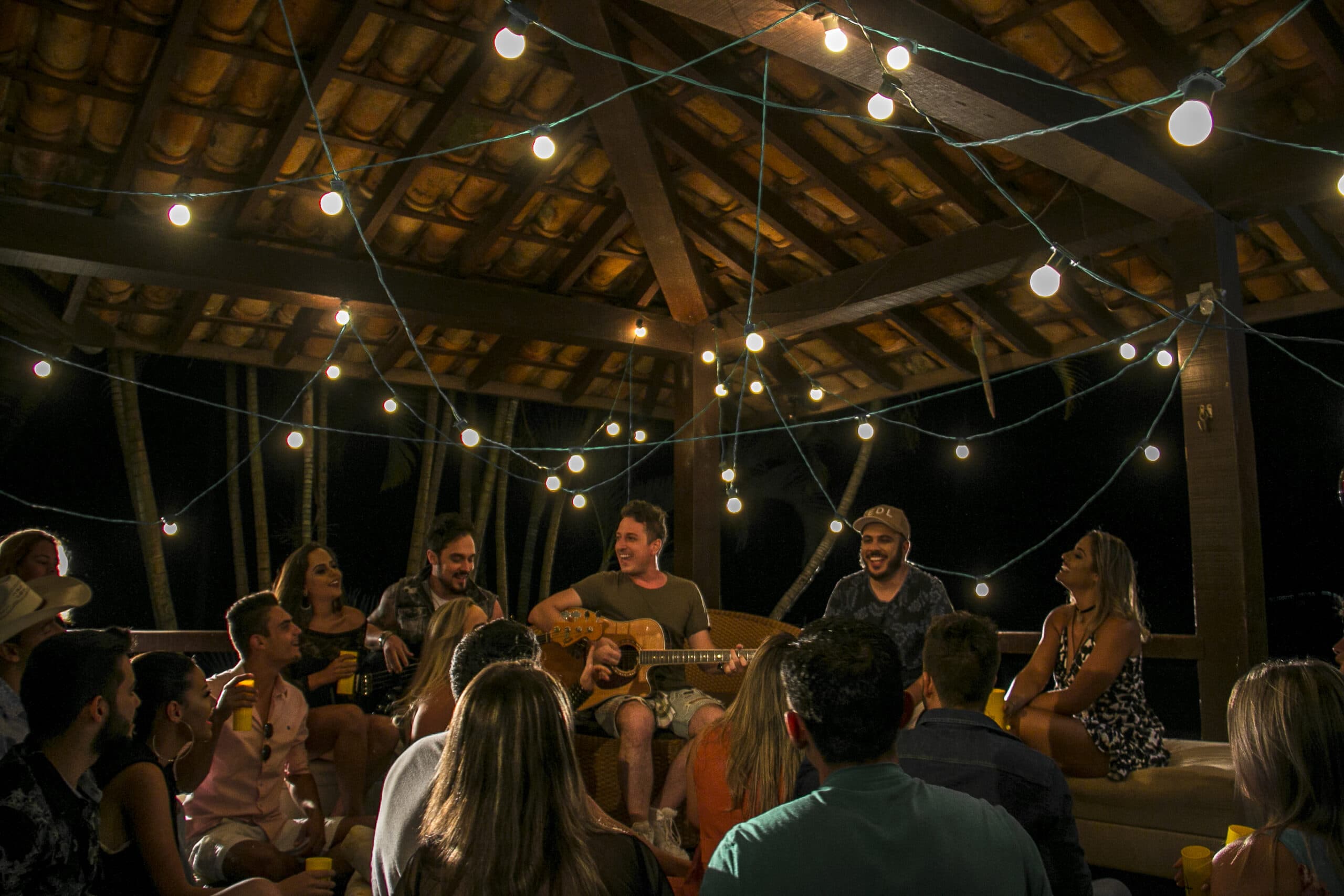 5 Network-Building Tips for Musicians
Written by Summer Ford
Whatever avenue you're in, networking is the key to success and this is even more true if you are a budding artist. ISM.org emphasises how all musicians need to network whether they are the artist, a session musician, a hired gun, a teacher or someone who just plays for fun. If you are just starting out you need to know how to effectively build relationships beyond cold calling. In this age of massive competition, especially with the rise of social media, it is important to develop networking strategies to stand out.
Here, we present our top 5 tips for network-building for musicians.
It is a known fact that musicians live on fans so don't hesitate to make it known that you're out to make a name for yourself. View every day as a potential opportunity and always carry around a business card (see below). In micro situations, many musicians have made their breakthrough by meeting the right person in the right situation.
On a macroscale, social media is the generally accepted, even expected, the norm in the 21st century for self-promotion. Musicians looking to engage with their fans must embrace the different platforms — which means maintaining them and keeping them up to date. Social media tips from Gearnews.com emphasises how developing a strategy to ensure that every post aligns with your brand and style of music. They recommend continuously engaging with your fanbase at regular intervals through content linked to your music releases, videos, shoots, tour dates, merch drops, and any significant press or interviews. In today's digital age networking online means always being engaged. If you stop for too long your contacts and fans will move on.
Make networking efficient
On the topic of business cards, paper business cards used to be the norm when trying to establish a networking opportunity. However, data shows that 88% of paper business cards are thrown away without the details on them being saved.
In order to ensure that any potential networking opportunity keeps your details, look to invest in a digital business card. The digital business cards produced by Doorway.io use QR codes to transfer data through the cloud that instantly saves contact details even without an app or internet connection. This means you can instantly update your details should they change, as well as the ability to include multimedia such as music files. Not only will your contacts have your details but they will also be able to listen to your work without you having to send a separate email or digital transfer.
Maximise your SEO potential
A starting musician has to take advantage of the free tools made available. Algorithms and Google rankings are important gateways in the 21st century to getting your name out there. As discussed in this post The Benefits of Getting Music Reviews in 2022 a good review will improve your SEO ranking. The more websites that have written about your music, the more you will be visible online.
It also pays to increase your SEO ranking through creating your blog or journal. Not only will you keep your fans informed of your journey but you can also focus on the important keywords that fans use to search for your music. Make sure to scatter these throughout the metadata on your website and content, from title tags to headers. Because 63% of music searches happen on mobile devices, don't forget to make sure that your website is optimised across different platforms. This will open you up to potentially more networking opportunities, especially if you develop a large readership
Invest in online networking
Go a step further and invest in joining a dedicated music platform. Just make sure that the platform you're investing in is duly-established in the industry, in order to secure returns. Leading online audio distribution platform Soundcloud has opened marketing options for creators by launching a distribution engine named Repost, which artists can avail of with a $30-a-year subscription.
Using this platform artists can access streaming distribution — to more than 25 platforms including Spotify, Apple Music, and TikTok — analytics dashboards, and content protection while keeping 100% of their SoundCloud royalties. This is a great option for artists who have gotten their name out there and could use help in sustaining this momentum.
Always perform live
For artists who are still making a name for themselves, don't sweat the online investments. They'll come naturally later on. For now, take advantage of the ample networking opportunities at gigs. Check out the busiest venues near your area that offer live music. Meet the bands that play and hustle politely as well.
This may seem like a tiring venture of effort, but is merely a long term plan of investment. The best way to get more people talking about your music is for them to hear it.
All musicians want a long career in the music industry. With a solid network strategy in place your chances of meeting contacts who can help you achieve this increases. We hope the above tips prove useful.
Written by Summer Ford