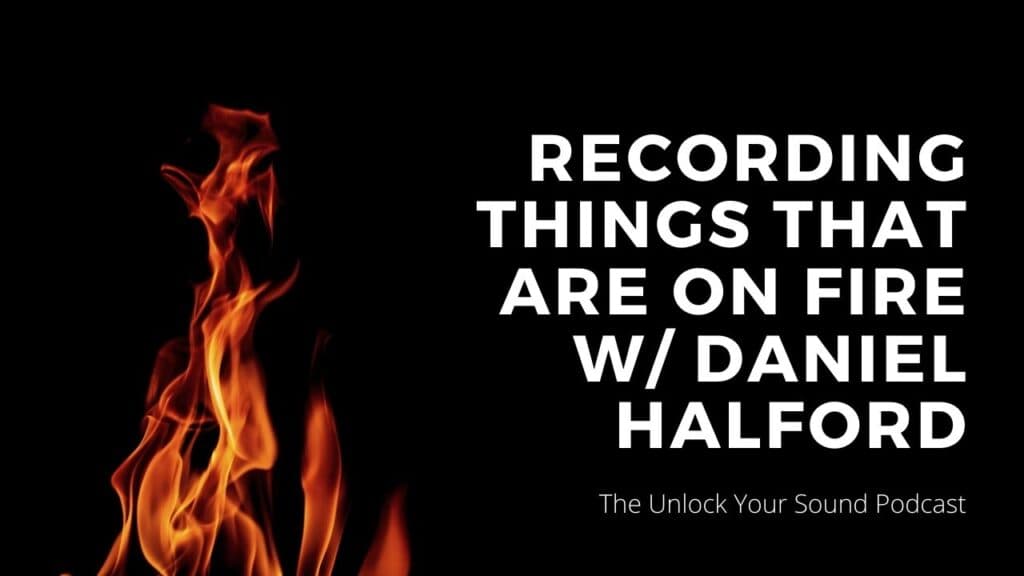 [PODCAST] Recording things that are on fire w/ Daniel Halford
The first episode of 2019! We hope you all had a fantastic Christmas and New Years!
We interview Daniel on his role in the "industry". (Can anybody point us in the direction of the industry…?? That would be great!)
We also talk:
Live recordings, some of which are on fire
Live recordings on 5000 year old national monuments
Being always prepared for live recordings
Chris Pavey recounts a traumatic episode with a smoke alarm
When to take your trousers off in a live recording situation (you must have a valid reason!)
Why you should always be kind to brass players!
Economics 101
A very interesting and important discussion on Universities and the education system
Using the A303 as live dither
Daniel corroborates Christopher Carvalho's curry house story from the Christmas episode
A short RX promo because we all love it so much!
and that MFiT is a good practice to follow
Such a great episode which is reflected in its length, where none of us realised how long we had been recording!
So make a cuppa or 3, and settle in for an episode that just encapsulates the UYS podcast!
Listen on
…and all other podcast shops.
The Unlock Your Sound podcast is about sharing knowledge, experience and laughter to the audio community and beyond! Be warned this could get nerdy! Intro music by David Ledger – Track: Take Your Leave