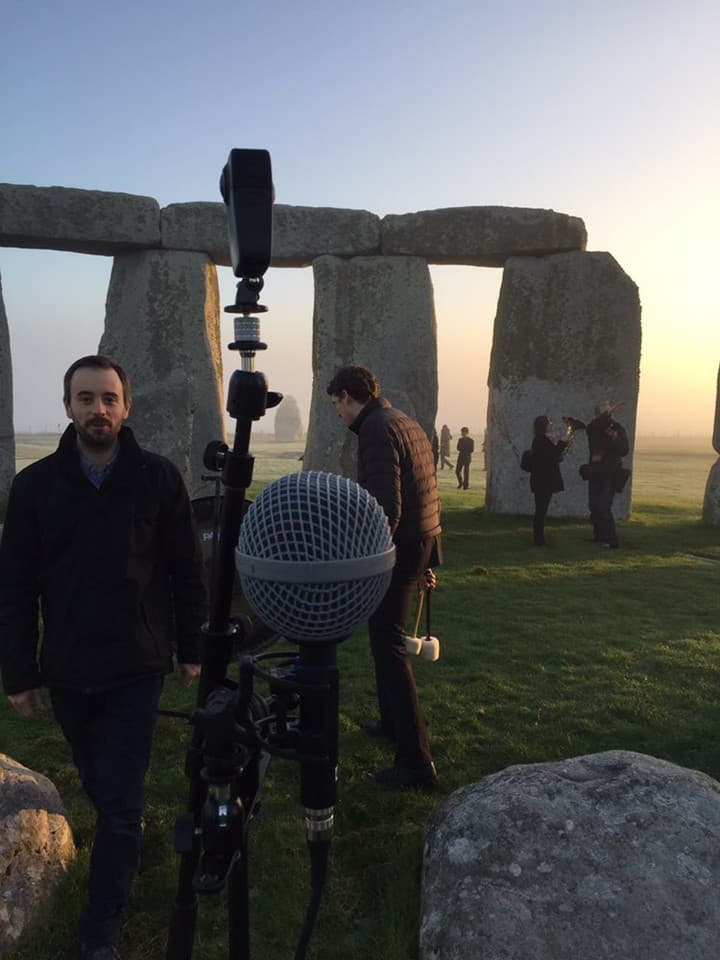 Recording in the stones of Stonehenge
I get a call.
It's my good friend Daniel.
He says it's a location recording gig.
At Stonehenge.
In the stones of Stonehenge.
Obviously it was a yes.
The event was Stonehenge 100.
Fast forward to the big day.
It pours it down.
So everyone from every broadcaster there ran underneath a big canopy.
There was a cake in the form of the stones.
There was tea.
The client was The London Sinfonietta for English Heritage.
And it was raining.
Here is the end product: https://londonsinfonietta.org.uk/digital-works-stonehenge-360
A 360 virtual reality experience for smart devices.